NeoLoad is another performance test tool developed in Java to test different applications like Web, mobile, Android, IOS, Java and .Net applications etc.
Why companies are choosing NeoLoad as an alternative to Loadrunner?
NeoLoad has very less price compared with Loadrunner and it's a scriptless Design, it means less time for scripting and more time for performance testing. Sometimes we still need a programming for very advanced cases which can be done with its inbuilt JavaScript.
Why you should learn this tool?
These days every company is considering performance testing as one of the important aspects in application development lifecycle. Due to huge price of Loadrunner, companies are looking for alternative tool which is NeoLoad.
This tool can be used to do different performance tests like load tests, stress test, and endurance test etc. it is capable of simulating thousands of users using load generators and monitor the performance of the application.
This tool not only simulate 100s of users on the application. It has the capability to monitor different application servers, WebLogic, WebSphere, JBoss, Tomcat, Apache, UNIX and Windows operating systems.
This tool helps performance testers to develop the scripts at a faster pace and run the load tests compared with Loadrunner and JMeter.  Its unique design makes the tool more flexible to learn for developers or testers easily.
You can integrate this tool with different application performance monitoring tools Dynatrace, AppDynamics, CA Wily Introscope and Nudge. This tool also has the flexibility to integrate with different functional testing tools like Selenium, Perfecto, Ranorex and Appium.
NeoLoad Components
Script Design
Runtime(Controller)
Results
Load Generator
NeoWeb
Team Server
See the first look of NeoLoad, if you haven't seen before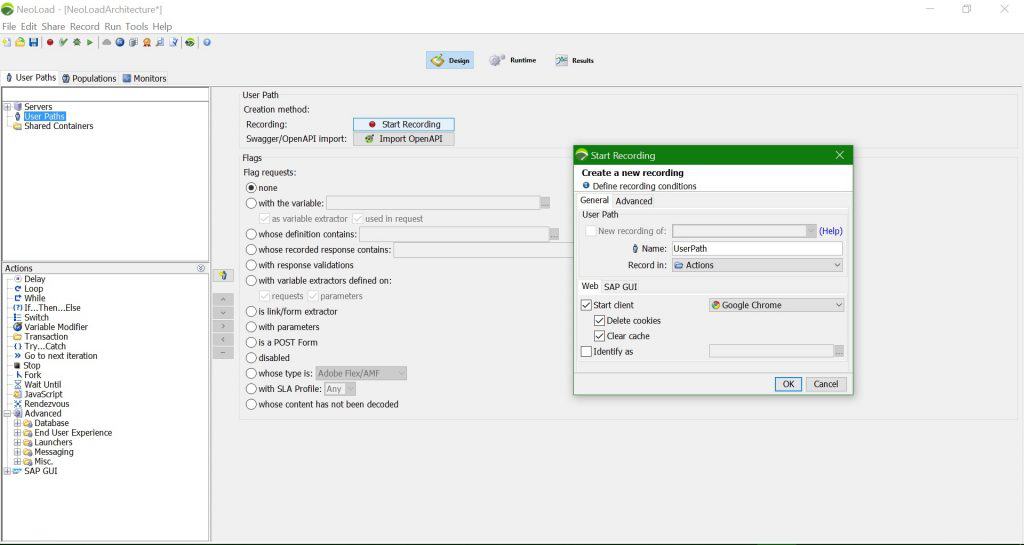 So what's your thoughts, which tool is going to demand the market is it Neoload or Loadrunner? Post your comments below.