In our previous tutorials, we have discussed how to install Sitescope. In this tutorial, we will show you how to launch Sitescope and how to quickly add a monitor in this software.
The default URL for Sitescope is localhost:8080/SiteScope/ or ipadress:8080/SiteScope. You can also launch in Windows by going to Start > Programs > HP SiteScope > Open HP SiteScope.
The default port for Sitescope is 8080. Once you launch Sitescope, you will see a default screen as shown in the image below.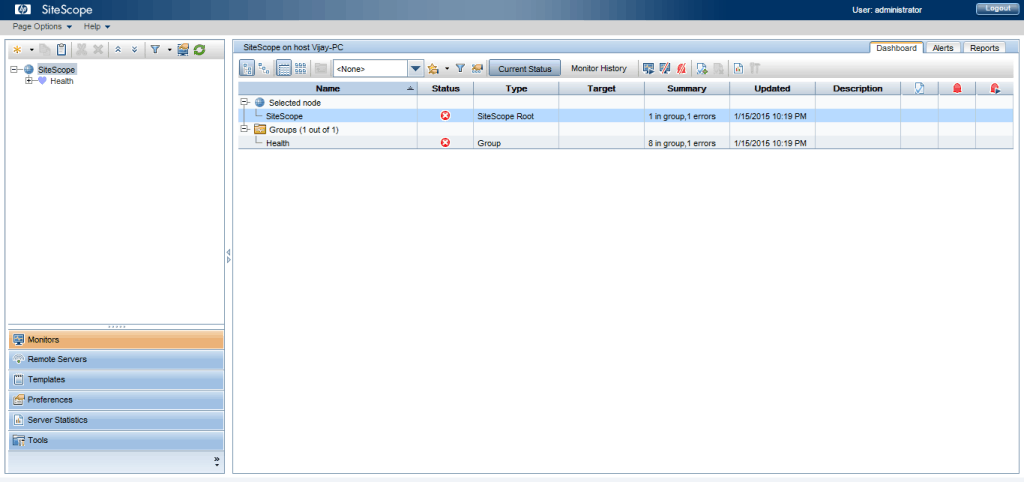 Sometimes, Sitescope might be blocked by your Java program. If this happens, go to the Control Panel and search for Java.Open the Java and click on the Security tab and add the URL as shown in the following image.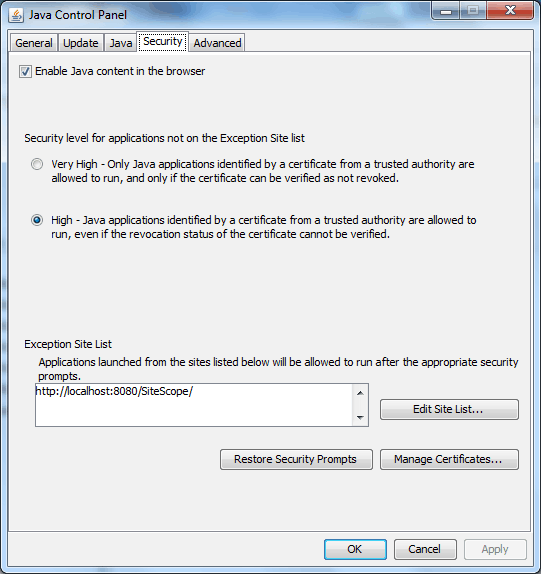 Groups:
What is Group in Sitescope?
A Group in SItescopeis a set of monitors grouped together. It might contain the same type of monitors or different type of monitors. We can also create sub groups in Sitescope.
We can do mass operations on groups such as run, move, copy, delete, enable, and disable.
Copying or Moving of Groups:Copying or moving of groups duplicates the configuration settings and all the monitors in the group. We need to change the configuration settings and monitor settings to target the specific system.
How to Create a Group: To create a group, go to the top level page of Sitescope page and right click on group as shown in the following image and give the group name.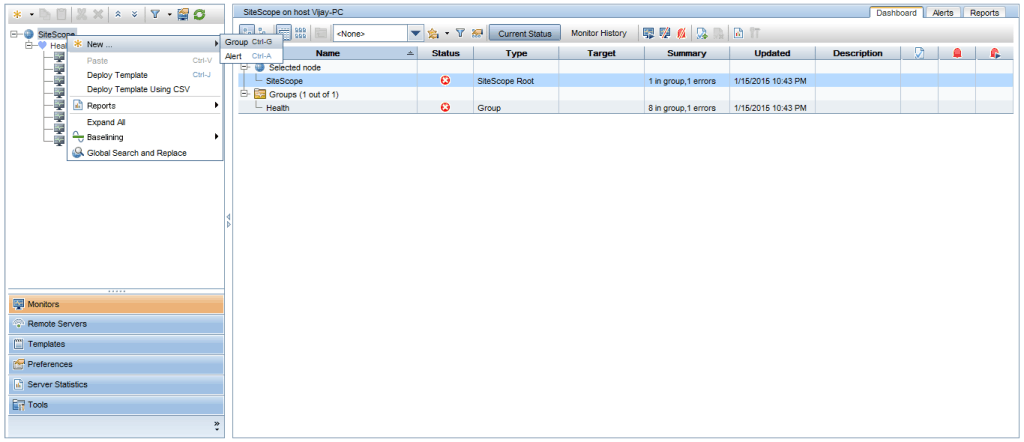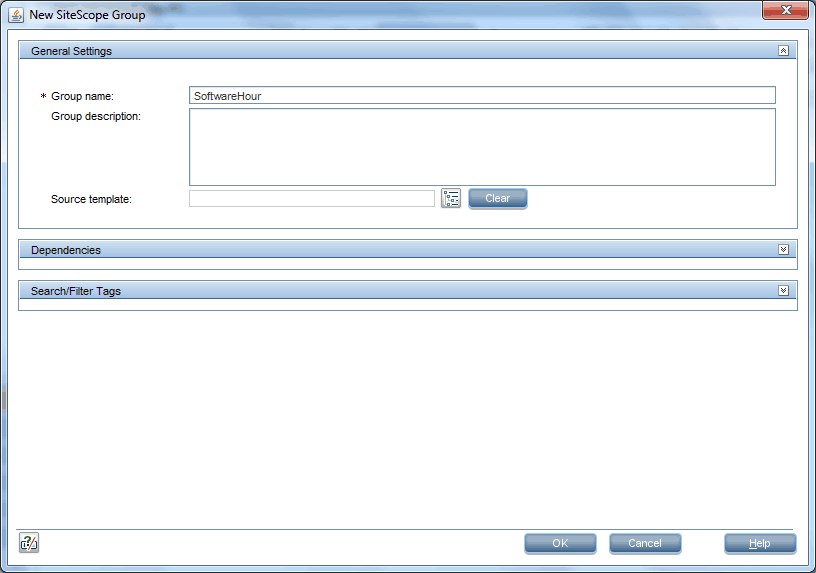 What are Monitors in Sitescope?
Monitors are tools that connect different systems and query for the required data from the systems. Sitescope can query more than 100 different types of servers for different monitors.
In Sitescope, monitors are divided into three types namely,
Standard Moniotrs
Integration Monitors
Solution Template Monitors
Now, I will show you how to add a monitor in Sitescope. Right click on Group and click on Monitor. A pop-upwindow opens up and searches for CPU. Here I am adding the localhost CPU monitor.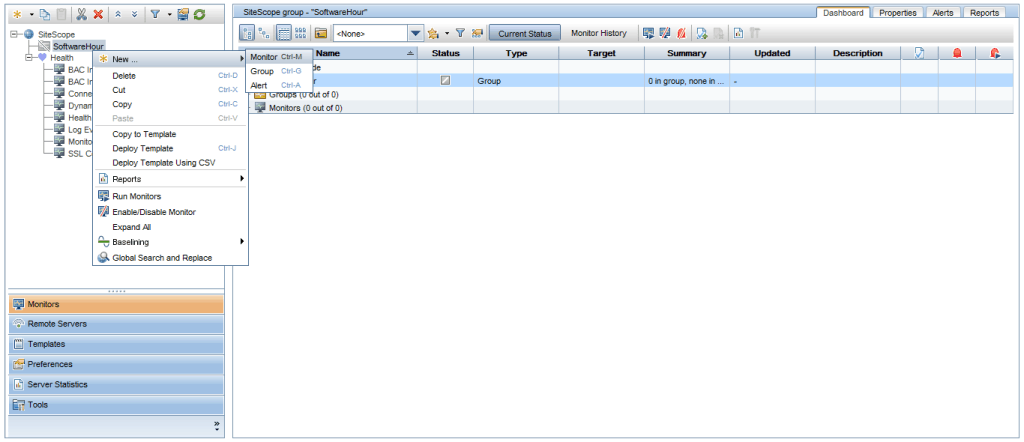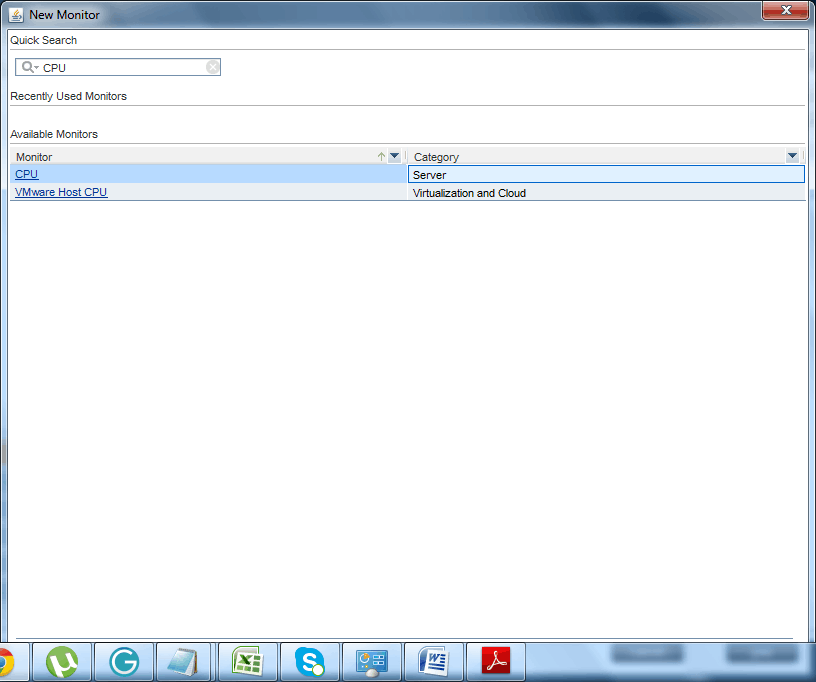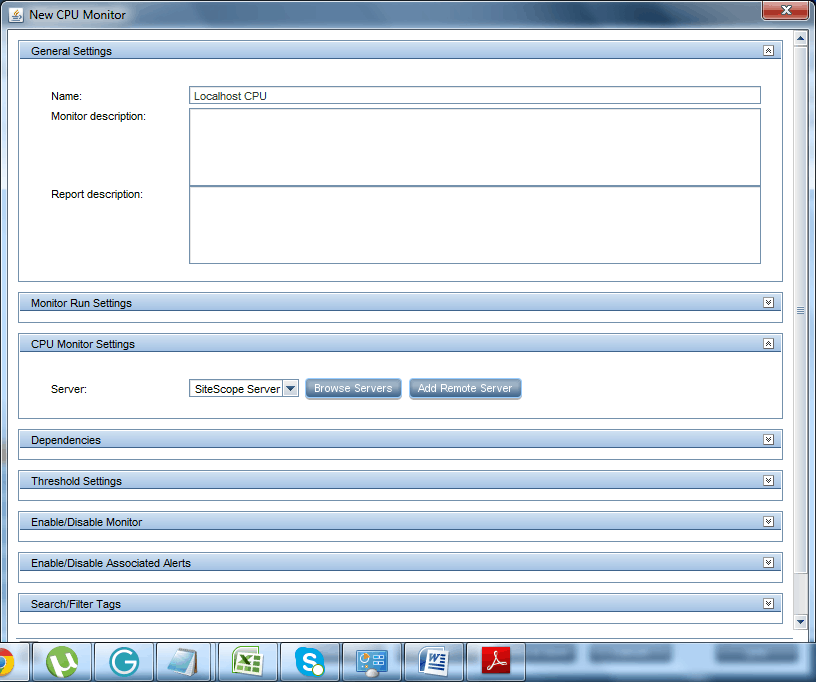 Was this article helpful?